Pittsburgh Indian Diaspora
Indians in growing numbers have made Pittsburgh their home.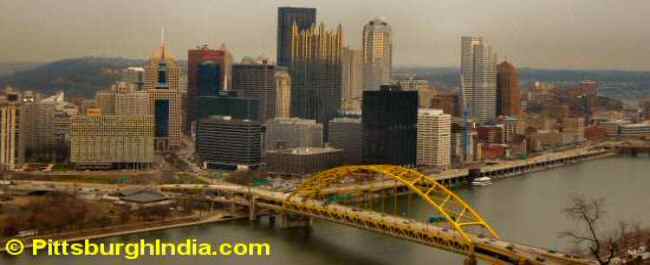 Indian Food
The proliferation of Indian restaurants, grocery stores and
screening of Bollywood, Tamil and Telugu movies
week after week is ample evidence of the growing Indian population in the Pittsburgh region.



Udipi Cafe

Awesome Food; Bad Coffee


Monroeville, PA 15146



SVS Temple Canteen

Delicious Indian Veg. Food


Penn Hills, PA 15235
Hindu Temples
Greater Pittsburgh region is also home to three
Hindu temples
and a
Sikh Gurdwara
which cater to the spiritual needs of the immigrants.
Of the three Hindu temples, Sri Venkateswara Temple modeled after the world famous Venkateswara temple in
Tirupati
in South India, is the anchor of the Indian community in the greater Pittsburgh area.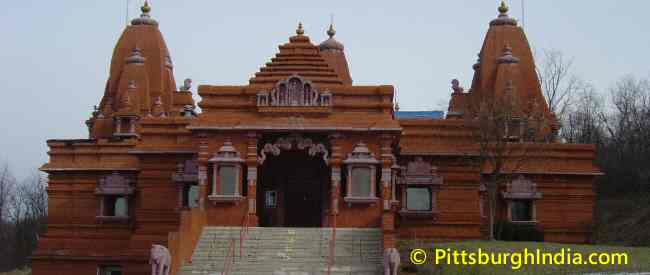 Located in the eastern suburb of Penn Hills, Sri Venkateswara Temple is one of the earliest Hindu temples to be built in the U.S. The main deity in the temple is Venkateswara, a representation of Lord Vishnu.
Asian Indians are also well represented at the local Carnegie Mellon University in the faculty as well as in the student community.
Featuring Indian restaurant reviews, movie reviews, Hindi movie showtimes, travel agents, temples and more,
PittsburghIndia.com
is a useful resource to the visiting and local Indian community in Pittsburgh.