Pittsburgh Hindu Jain Temple
Deities at the
Hindu Jain
temple include Lord Lakshmi Narayan, Radha Krishna, Rama, Sita, Lakshman, Hanuman & Mahavir Jain, Ganesh.
The temple operates a Sunday school to promote Indian languages, culture & music.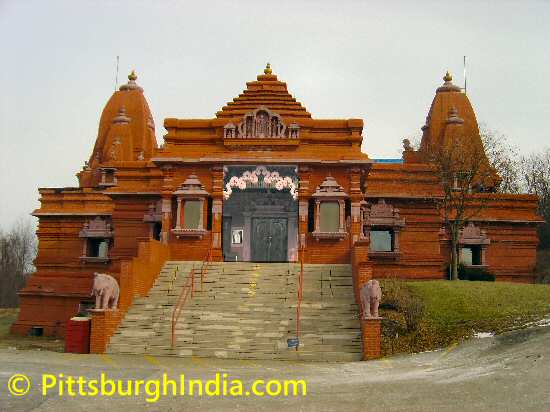 Priest services offered by temple include Archanas to various deities, Ananprashan Sanskar Antraayakamna Pooja, Chudakaran Sanskar, Havan, Naamkaran Sanskar, Office Pooja, Satyanarayan Katha, Vastu Pooja & Weddings and so on.
Hindu Jain Temple Hours
Spring/Summer: 9:00 am - 9:00 pm
Daily Aarti: 10 am and 8 pm
Winter: 9:00 am - 8:00 pm
Daily Aarti: 10 am and 7 pm
Other Hindu Temples in Pittsburgh